Sunbridge is an exciting new development to shop for new construction in central Florida. Developed by Tavistock, it's situated on a sprawling 27,000-acre site between Metro Orlando and the Space Coast. It's just a few miles away from Tavistock's Laureate Park in Lake Nona and upon completion will mirror and complement the wildly successful neighborhood. So if you missed your opportunity to get in on the ground level there, consider Sunbridge. With an amazing selection of homes and a truly eco-friendly neighborhood foundation, you can create exactly what you want for yourself and/or your family at an affordable price.
Currently, Sunbridge has completed the first phase with a Del Webb 55+ community and has moved to heavy construction in the planned Weslyn Park phase of development. I had the opportunity to tour the Weslyn Park section last week with a couple of builders and thought I would share my top 5 reasons why you should consider living in Sunbridge.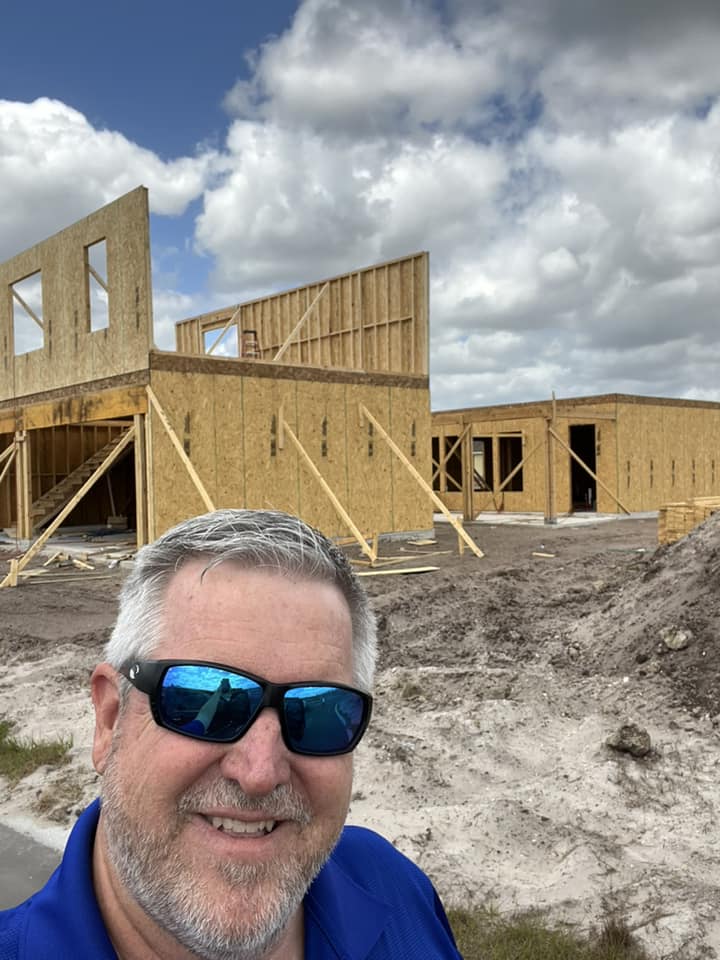 Unique Designs with Multiple Builders.
Whether you're looking for traditional-style homes or something more modern, Sunbridge has unique designs to fit your taste. Currently, in Weslyn Park, you can explore designs from Ashton Woods Homes, Craft Homes, David Weekley Homes, Pulte, and Toll Brothers. Each builder has multiple lots scattered throughout the community including waterfront, park, and conservation views, and these lots are going quickly! With multiple builders in the area, there's no cookie-cutter construction, giving the neighborhood more curb appeal and variety. So don't be worried if you have particular tastes and needs – with 575 planned lots, Weslyn Park has something to fit them all.
Great Location
Sunbridge is located just SouthEast of downtown Orlando and will offer easy access to the airport, business district, Lake Nona Medical Center, and all the theme park attractions making this community an excellent location. Currently, there are three construction projects to help link the infrastructure: Widening Cyrils Dr to 4 lanes, connecting it to Sunbridge Parkway which leads directly to the 528, and a long-term development project of an Osceola Parkway Extention. When finished, the community will give residents an amazing work-life balance with greatly decreased commute times.
Eco-Friendly Living
At Sunbridge, you'll see they prioritize sustainability by innovating new smart approaches for the region's future growth. They offer eco-friendly living for everyone, with standard solar panels on select builder homes. From top-of-the-line insulation and windows to high-efficiency HVAC systems there are many features used to conserve energy. Tesla brand car chargers, battery packs, and solar roofs are also available.
Incredible care is used to design the landscaping with native plants within the community. This not only provides gorgeous curb appeal but uses less water. With its sustainability initiatives, you can rest assured knowing your home is doing its part to reduce its carbon footprint.
The entire community is designed for active lifestyles
The planned Sunbridge development encourages residents to get out and enjoy the Florida weather at every opportunity. Residents will enjoy the various outdoor activities offered on the over 40 miles of planned trails winding through the natural landscape, so pack your bike, hiking sticks, and/or running shoes.
Future development includes a full marina complete with resident access to activities such as paddleboarding and kayaking. This marina will connect to a larger chain of lakes making this the perfect neighborhood for nature lovers. Live life on your terms with ease right outside your backyard.
Shopping and Entertainment
The planned Marina Village will provide shops, restaurants, and entertainment for the community overlooking the classic marina. Serving as Weslyn Park's town center, this will be a great place to hang out with friends and family or just relax after work. Think Boxy Park 2.0! You'll never have to leave your neighborhood just to grab a small essential item.
There's no doubt that Sunbridge offers something special for people looking to construct their dream home in central Florida. With an amazing selection of homes, energy-efficient features, a great location, and various exciting amenities – this is sure to be the hot new spot for years to come.
If you want to check out what's for sale right now, click here.
I'll be more than happy to help you navigate new construction and show you around Sunbridge. Just give me a call and let's schedule some time to check out this amazing investment opportunity.