The Seminole Wekiva Bike Trail is a must-see destination for outdoor enthusiasts. Spanning nearly 14 miles of picturesque trails, the route winds along quiet neighborhoods and natural habitats in beautiful Central Florida. With its flat terrain and frequent rest stops, the trail is ideal for all levels of cyclist. It's a truly a beloved attraction for Longwood, Lake Mary and Altamonte residents. Here are my top 5 reasons you should get out and explore this trail on bike.
Fully Paved and Mostly Shaded Trail
Enjoy a worry-free ride on the Seminole Wekiva Bike Trail, with its fully paved and mostly shaded path. Perfect for cyclists of all levels and abilities, you can take your time to take in the sights of scenic wetlands and wooded areas without heat stoke. There are a couple of areas where you will need to maneuver through stop lights and intersections, but it's quick to move through with crossing buttons and you are back into shaded scenery in no time. You'll even get to bike through a couple tunnels that take you under major intersections.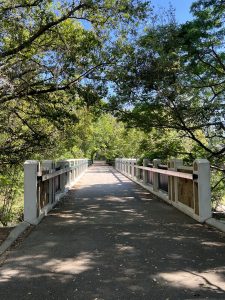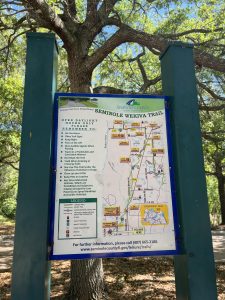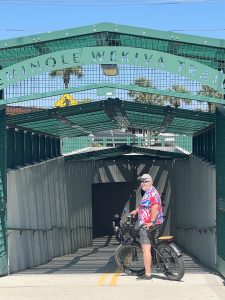 This Trail Has All the Amenities You've Dreamed Of
Benches, trash cans, bathrooms, doggie poop bags, water fountain and air pump stations. Everything you need for a pleasant and enjoyable day ride is easily accessible. Oh and there's plenty of parking at multiple trailheads along the way. I suggest you start at the San Sebastián Trailhead and head Northeast. (More on that later.)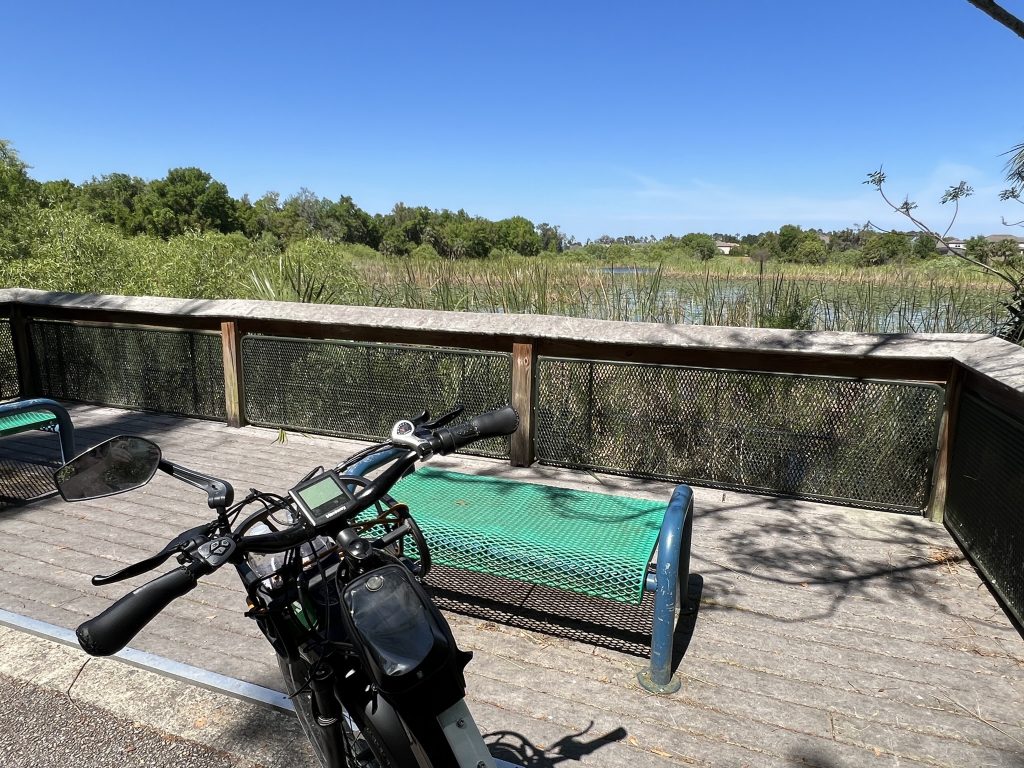 Great Viewing Platforms for Nature Lovers
The Seminole Wekiva Bike Trail is the perfect destination for nature admirers. Along the route, you'll find fantastic viewing platforms overlooking pristine wetlands and forests. Stop and take a moment to observe the local wildlife – hawks, ducks and other native species are often seen foraging in their natural habitat. You'll also pass a couple spots where you can catch a glimpse of horses and cows.
There's an Outdoor Art Exhibit – No Lie!
As you ride along the Seminole Wekiva Bike Trail, look out for art installations created by local artists. This is the fun part. From sculptures and paintings to murals and graffiti, there's something new around every bend. Take a break from pedaling and admire the incredible talent on display. Who knows – you may even find some inspiration for your own artistic creations. So don't forget to stop and snap some pics of the artwork along your journey. These are highly Instagramable areas! Check out their Facebook page here.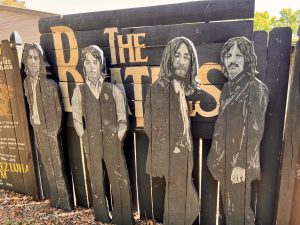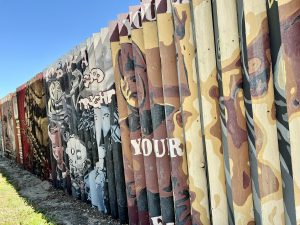 There's a Brewery Along The Way
If you're looking to refuel on the journey, I can highly recommend a stop at Orange County Brewers. If you start at the San Sebastian Trailhead, you can end your ride there and turn around to head back. With delicious tacos provided by Tin and Taco and a copious amount of local taps to choose from, this provides the perfect experience for cyclists who want to break up their ride with some fun. Pro tip: Do this ride on a Sunday and check out the brunch menu!
So why wait? Fasten your helmet and let's go on an expedition. The Seminole Wekiva Bike Trail is the ideal location to renew yourself with some fresh air while taking in Central Florida's beautiful scenery.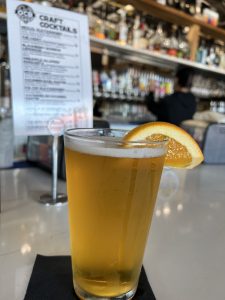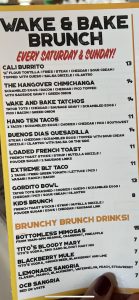 Oh and if you think this might be a match to your lifestyle, you may want to check out some fantastic neighborhoods around this trail, just click here.
Happy cycling!