When you are lucky enough to live in Central Florida attending the Daytona 500 race is an amazing annual experience that you won't want to miss out on! While the stands provide ample amounts of fun, camping on the infield for Speedweeks is the most fun, in my opinion. Whether you decide to stay in an RV or tent camp in the infield, you will be able to get a unique view of all the racing action for the track turns. If you choose to bring your RV, there are 24/7 access passes that include full hookups for electricity and water supply. For those who prefer a more rustic camping experience, tent camping is also available.
The Daytona 500 first began in 1959, when the race was won by Lee Petty. Since then, the race has grown exponentially with more and more people from all around the world attending every year. In fact, on average over 250,000 people flock to the Daytona International Speedway each year to witness one of the most iconic races in motorsport history. The Daytona 500 is known as "The Great American Race" because it's the one event that truly brings together racing fans from all over the USA.
The Daytona 500 is not just a race, but a full week packed with events. From pre-race activities to driver appearances and autograph sessions, the weekend is one that you won't want to miss. There are also other races throughout the weekend, all culminating in The Great American Race – the Daytona 500! From unforgettable atmosphere and nonstop excitement to swag and free giveaways, there are just so many reasons why you should head to Daytona Speedweeks. Here are the top 5 reasons that you need to camp infield at the Daytona 500!
1.The Race Fans Are Awesome: There's nothing quite like attending the Daytona 500 race and its surrounding events. Once you arrive, you will be welcomed into an exciting community of fellow fans that all share a common interest – racing! The infield of Daytona International Speedway is buzzing with energy, complete with live local musicians playing, decorated RV spaces lit up like Christmas trees, and outdoor pit masters grilling up their specialties. Make sure you take some time to explore and mingle.
2. Swag and Free Giveaways: On top of the fun community atmosphere, attending the Daytona 500 also means that you get access to some amazing swag and free giveaways! From t-shirts and hats to stickers and posters to food and drinks. Make sure you check the schedule of events and attend various meet-and-greet driver events and collect autographs. This year, I watched Wendy's set up a food truck and sling free hamburgers and fries all week long to fans!
3. Annual Wheel Barrow Race: One of the most unique experiences at Daytona Speedweeks is the annual wheelbarrow race that takes place Friday night immediately after the famed Truck Race. This fun event is held over by turn one and brings together fans of all ages and they compete in a relay-style race where they must navigate the course while pushing a wheelbarrow. It's an experience you don't want to miss organized completely by the fans!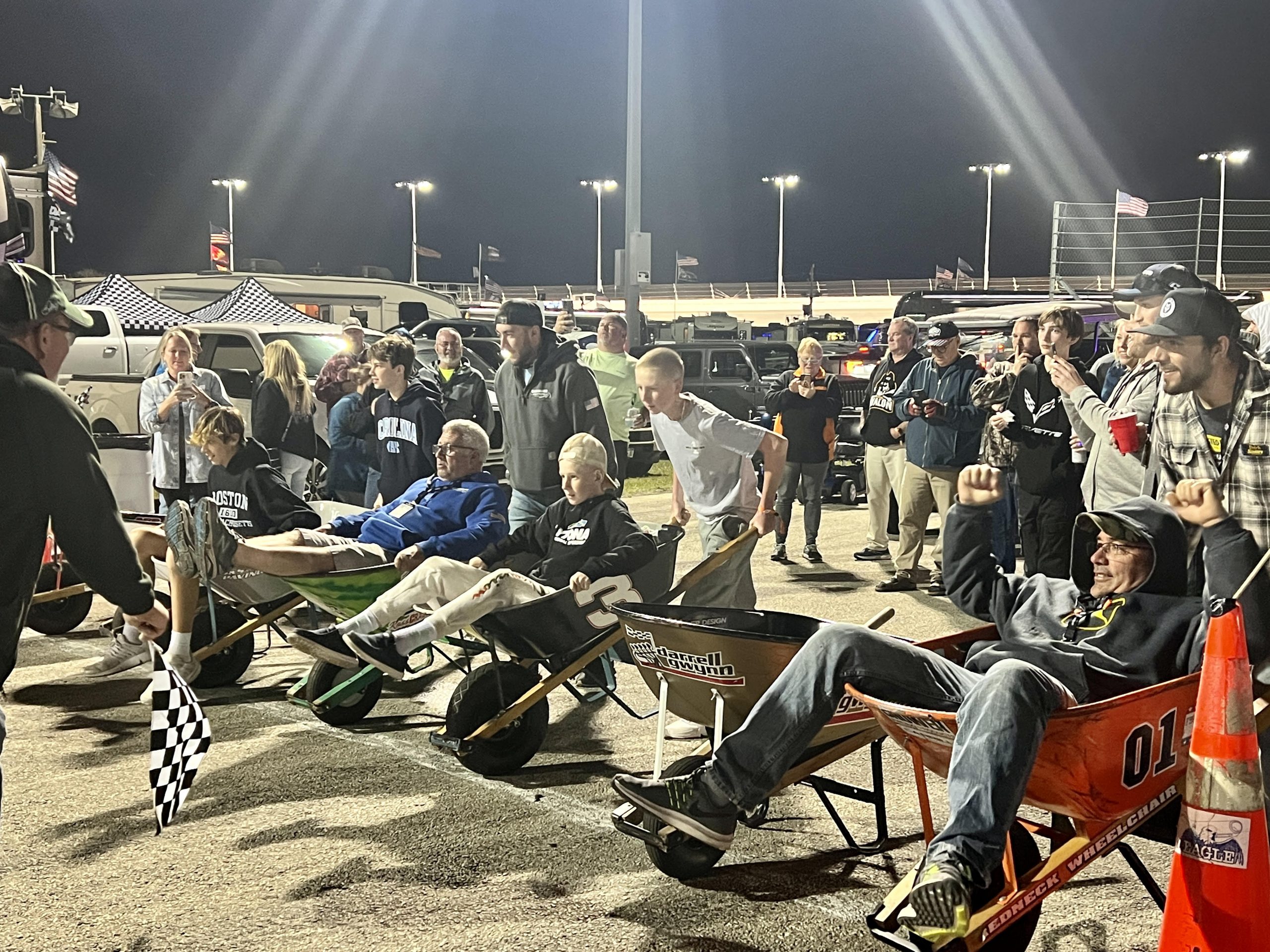 4. Daily Air Show as Thunderbirds Practice for the Flyover on Sunday: One of the most awe-inspiring sights at Daytona Speedweeks is the daily air show as the Thunderbirds practice for their flyover. This incredible display of skill and precision is sure to take your breath away and make you appreciate the beauty of flight. This practice starts promptly at 9am so its highly recommend you don't plan to sleep in! The fly overs are known to shake your RV and set off car alarms.

5. Watching the Race Infield on Top of a Camper:
If you're looking for an unforgettable race-viewing experience, then camping in the infield of Daytona International Speedway is just what you need! There's no better way to watch the race than from the top of a camper, and with access to 360 degree track views. Most fans head up for the last 20 laps.
Pro tip: Bring binoculars to get an up close view of any crash.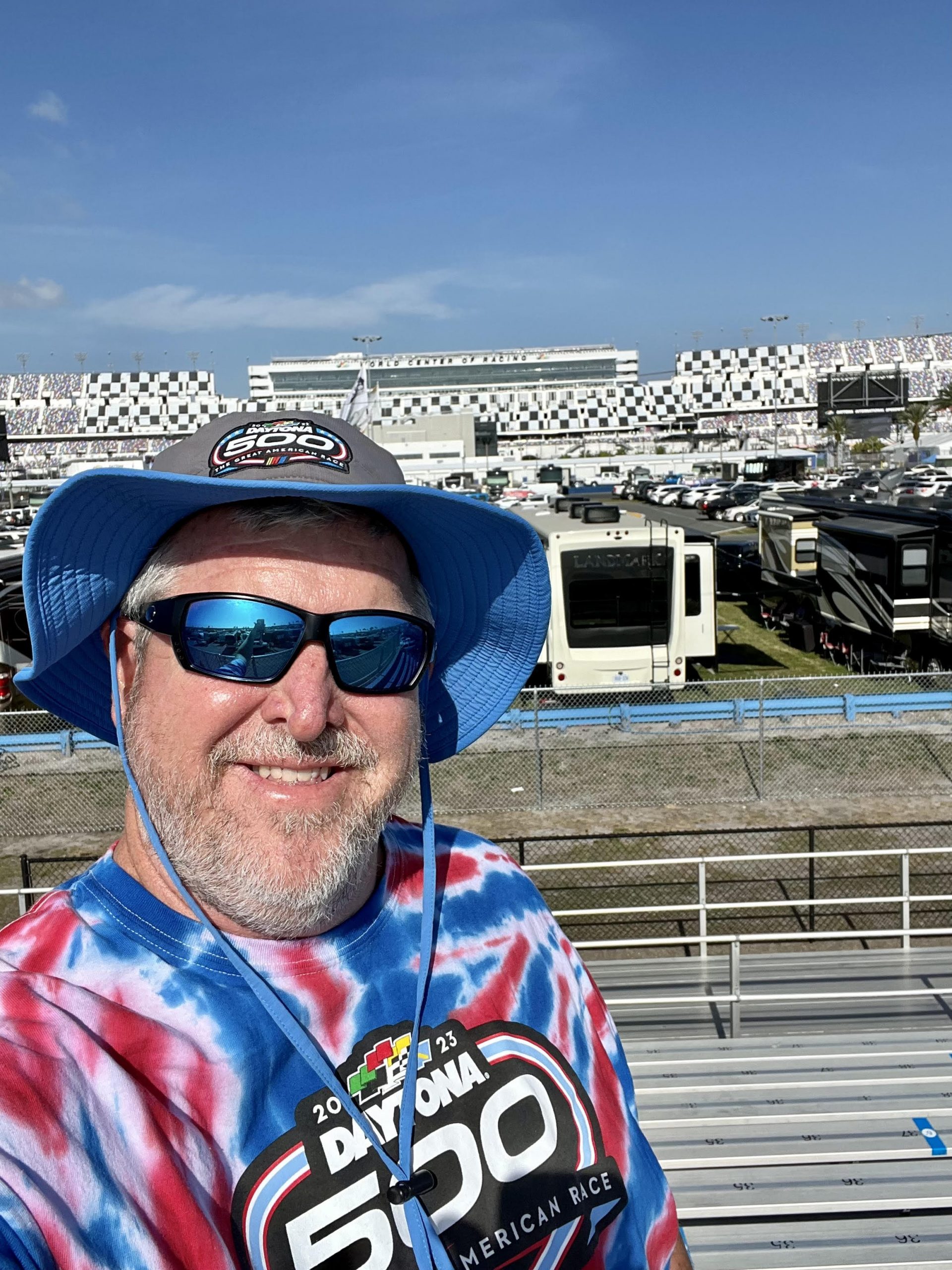 So, if you're looking for a truly exhilarating Central Florida experience, don't wait any longer – head to Daytona Speedweeks and enjoy these top 5 reasons why you should camp on the infield!
See you at the track!
Oh and listen, if you are thinking of making Daytona Beach your home, check out the latest listings here.